HAPPY THANKSGIVING!
Aloha Astro Gift Certificates Gift You Back From Thanksgiving to New Year's Eve 2016
My name is Dunnea Rae, aka Dee, and I am looking forward to our time together. It is easy to schedule personal consultations with me. Click HERE or on the BOOK NOW button and it will show you my open appointment times and allow you to choose your time and make a payment through Paypal or Stripe. You will receive a confirmation email after booking, and a reminder email before our appointment.
My One Hour Reading is currently $25 and may include divination methods such as astrology, runes, numerology, pendulum dowsing, and Destiny Cards. If you do want your natal chart to be a part of your session, supplying accurate birth data is necessary. You will receive a copy of your chart with current transiting planets by email before we connect. We connect by phone or Skype in the USA or by Skype outside of the USA.
Some people have asked for "just runes" or "just astrology", so I am available now for a 25 Minute RUNES ONLY Reading or a 25 Minute ASTROLOGY ONLY Reading. Either of these is $15 and takes place via phone or Skype.
My other services such as recorded reports, computer-generated reports, and rune fire spell can still be ordered directly through the Buy Now links on my site next to the listed service. At checkout, two payment options appear as Pay Now or Paypal. The Pay Now link enables you to use any card through secure checkout via Stripe, or if you prefer Paypal, you may choose the Paypal button.
Many people like to read a daily horoscope and, for a time, I wrote them daily and tweeted them on Twitter. Then I attempted to keep people up to date on planetary transits via YouTube video. Neither of these things worked well for me and I don't think they worked well for you. Daily horoscopes based on sun signs can never be as accurate as a horoscope based on the actual birth data. Writing a daily horoscope for everyone as a whole took time away from what I enjoy best – working with individuals. Recording and uploading videos of the current transiting planets also took a lot of time and was too general – not individual natal chart specific in terms of trends, event planning, and predictions. My clients want to know about THEIR charts and WHEN they should plan actvitites based on THEIR charts, as well they should. After much searching, I have found an accurate daily horoscope generator and an auspicious times generator that is specific to the individual based on the exact birth data. No more wasted time for me or you! They are free to use: just enter your info in the boxes below. If you have a major event to plan and need a personal session to look at timing, I would love to speak with you.
Next-day bookings are almost always available with me. If you are seeking an immediate reading, please consider visiting Lotus Tarot, Oranum, or try one of the do-it-yourself readings on my Freebies page.
Stop by at psychic Ian Parkin's site – Psychic Junkie – the best place online for anything psychic. Read blog posts on psychic subjects, share your dreams, participate in projects, read reviews on psychics or post your own reviews. If you love Aloha Astro, I would love for you to leave a review at Psychic Junkie!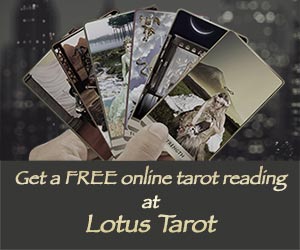 Thank you and many blessings,
Dee